Want to make changes professionally or personally? Lets get started!

As an experienced coach, it is both my job and passion to help you get the life you want.

Book your free consultation now!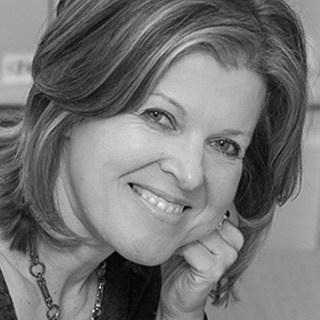 About Me
If we are going to work together, it is only fair you get to know me a bit more. So here are the important things to know about me.
My Career
I have a lot of experience in career change. At the age of 18 I made a wrong career choice. Happily, I turned this around when I was 21. Then, again for the second time when I was 39. So trust me, I have first hand knowledge of being unhappy in a career, and know exactly how important it is to gain control over of it.
My Professional Achievements
I have equipped myself with qualifications in Accountancy, NLP (Nero-Linguistic Programming) and Professional Coaching. I have also held roles of Senior Leader in a high-tech multinational company, in event management and built a successful training and development business.
Overcoming My Fear
I am very proud of the fact that I have overcome one of my greatest fears: swimming in open water. Three years before the event, I couldn't even swim one length of front crawl! Yet in 2006, after a lot of hard work on both fitness and mental fear I completed the UK Ironman Triathlon! I was so proud of myself, I got the Ironman Tattoo!
My Bravery
I did the unthinkable. I left a 19 year marriage. I was able to do that because I had trust there was a better life out there for me. It was the hardest thing I have ever done, but I had such a strong belief in my capability to create a better life for myself, that I was able to do it.
My Greatest Loves
As you will have gathered, I love learning, growth and personal development. I also love reading – I always have a book on the go plus I am now also a podcast junkie. Outside of work we have a large blended family  with five children and five grandchildren between us, I also love to go on holiday with my partner to escape the craziness of a busy life and spend time with my wide array of fabulous friends. Another passion of mine is health and well being so I try to practice what I believe in using running, yoga, meditation, golf and healthy eating to help me with this ongoing challenge.
My Purpose
My goal is to help people using the experiences I have gone through and my professional training, tapping into my extensive professoinal network if I find I need expertise on route in our programme of work together. I want to make positive changes in my clients lives by helping them explore their options, gain clarity, cut to the essence of the issues and inspire them to the action they want to. This is what I still love doing working with great people who still want to grow and make changes in their lives.
About You
Now you know about me, lets look at the kind of people I work with to see if you are one of them!
My clients know they need to make changes, and although they don't know how to just yet, they are willing to work to find out.
They often have deep-rooted dreams which require exploration in order to create the next steps to achieve them.
A common characteristic amongst my clients is that they thrive from challenges! Instead of seeing them as problems and negative parts of life, they consider them opportunities and a means to progress and learn. If this isn't you, but you wish it was – don't worry! Working with me will change that!
My clients are happy to acknowledge and take responsibility for their own life. They know that they are in control of their own destiny, and so are ready to do something about it. Even if they haven't done so in such a way before.
They also recognise the power of being accountable to a coach in order to drive action, whether that is reaching career goals, hitting work targets, or simply creating the life they desire.
If this describes you, get in touch. Phone 07778 217962 or email me sandra@sandrawebbercoaching.com
Let's see what working together would do for you.